Hello April,
I decided to wake up early, but today, after opening one eye at 7.00, the second one opened at 9.00
It has been a kind of full day yesterday, and I was up at 5.00, but the thing is how to maintain a stable rhythm instead of doing something just once.
I promised to make things move in a new direction. The world needs us, so let's do our best; but right now I don't feel I have a lot of energy!
So how do I generate energy?
I promised a lot of things, and today I feel like going back to sleep!!!
Instead, I get a green juice and I look at my art classes for tomorrow; in the meanwhile I am exploring the possibilities for another opening… in the UK or elsewhere in the world;
I have an art portfolio that needs to get organised, and I also want to make time for writing.
How do I do this?
Probably by starting right away.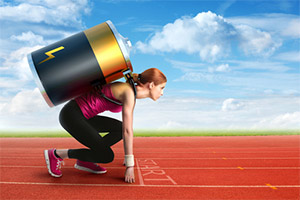 https://www.hypnosisdownloads.com/motivation-inspiration/energy-booster