Hey, November,
did you know that apparently, lucky people have an open mind and are ready to see the unexpected? "Luck may not so much be luck, but whether or not our mindset leaves us open to opportunities we would otherwise miss because we're so absolutely sure of what we want".
Ok, so how about being focused and finishing a task?
Can you do both?
Probably when you focus on an objective, but not on the specific way this objective should come into shape.
For example, let's say you want to marry a sexy, gorgeous, rich and young man. Crazy in love with you etc.
You shouldn't start saying that he should also have brown hair and blue eyes, and work in the film industry. Or say that you should only meet him through acquaintances. Or object to the fact that he has three cats and two dogs. And two kids from a former union.
The same thing with a job.
If the main objective is something inspiring, some flexibility is needed, I guess regarding the details. As to where on earth. For example.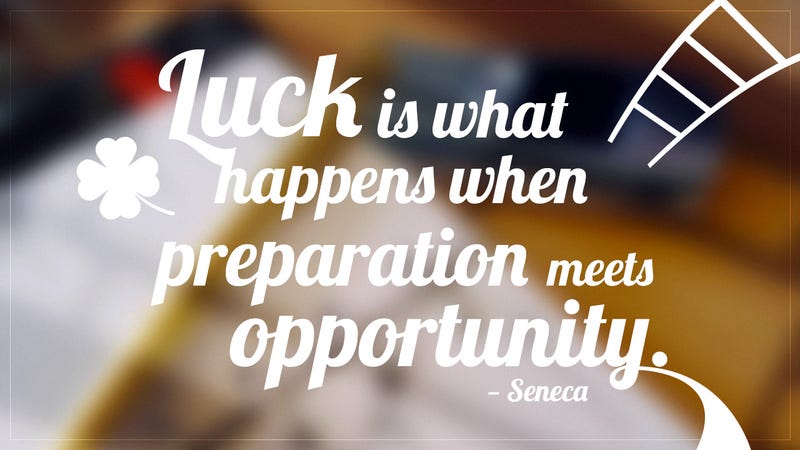 https://lifehacker.com/5472904/create-your-own-luck-by-changing-your-perspective
https://lifehacker.com/5791032/improve-your-luck-by-relaxing-keeping-an-open-mind-and-paying-attention-to-the-world-around-you